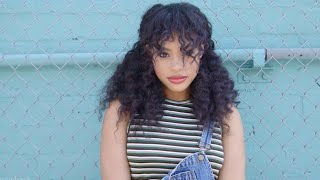 Hey Mommies!
#FlashbackFriday is upon us in the social media world. And it Fashion Friday here at SiNgLe MoMmY Files, so I found the perfect thrift tips & outfits-inspired video for you!
Social media maven @itsmyrayeraye, a popular beauty and fashion blogger from New York, teamed up with Glam and put together this fashion throwback video.  She's showing her fans how to thrift for 90s grunge and rave looks; one that's authentic and one with a modern twist.
What really got me excited about this video was that fact that @allstyle7; Styler of Starz, Seller of vintage retail/Manager at Buffalo Exchange in LA and SiNgLe MoMmY FiLeS fashion expert, helped pull these looks together. Check it out!
Oh and be sure to let me know your throughts about the looks.
Until Next Time Mommies!